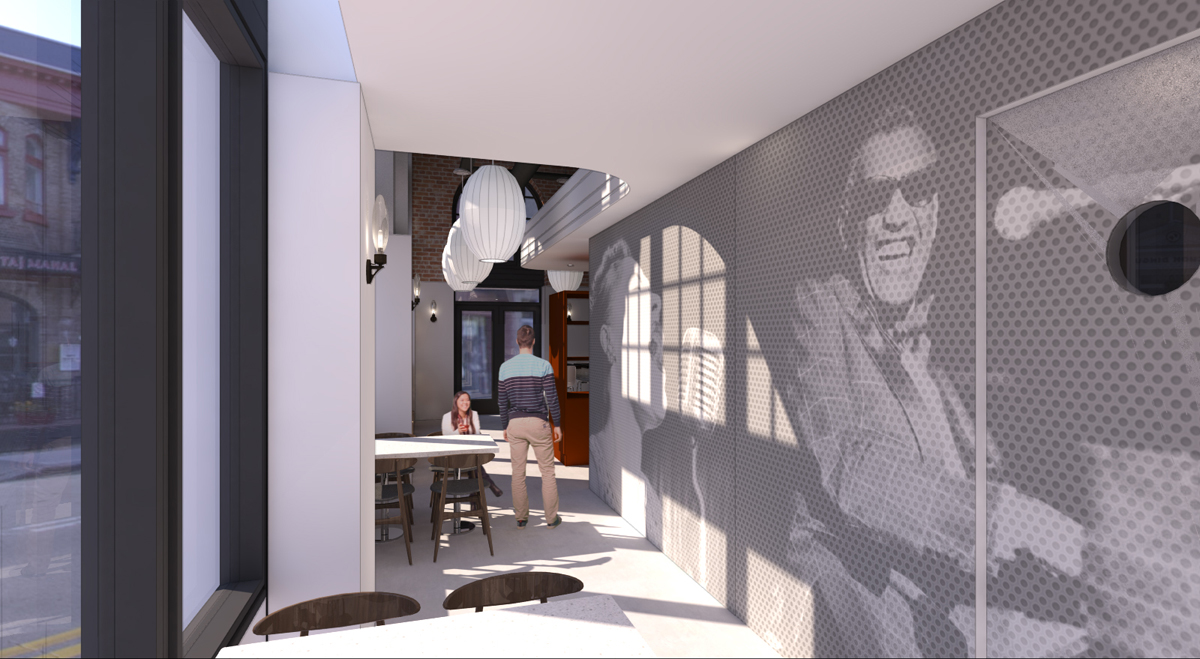 DELICIOUS @ THE DUNBAR
LOS ANGELES · CALIFORNIA
The historic Dunbar Hotel once flourished as the rollicking hub of Los Angeles's Central Avenue jazz scene. The property was revitalized as an affordable senior housing community by Thomas Safran and Associates in 2014. The new dining and entertainment venue reactivates the building's famous music club with interior details that reflect the vibrant cultural legacy of this landmark, which hosted legends including Billie Holiday, Duke Ellington, and Louis Armstrong. 2019 AIA/LA Restaurant Design Awards Finalist.
Status: Completed 2018
Program: Hospitality
Size: 3,200 ft² / 288 m²
Project Team: Valery Augustin, Lauren Capuano, Nicholas Coleman, Loren Perry
Client: Thomas Safran & Associates/Delicious
General Contractor: WilCo Group
Structural Engineer: Engelkirk Engineering, Inc.
MEP Engineer: Wright Engineering
Photos: Undine Prohl