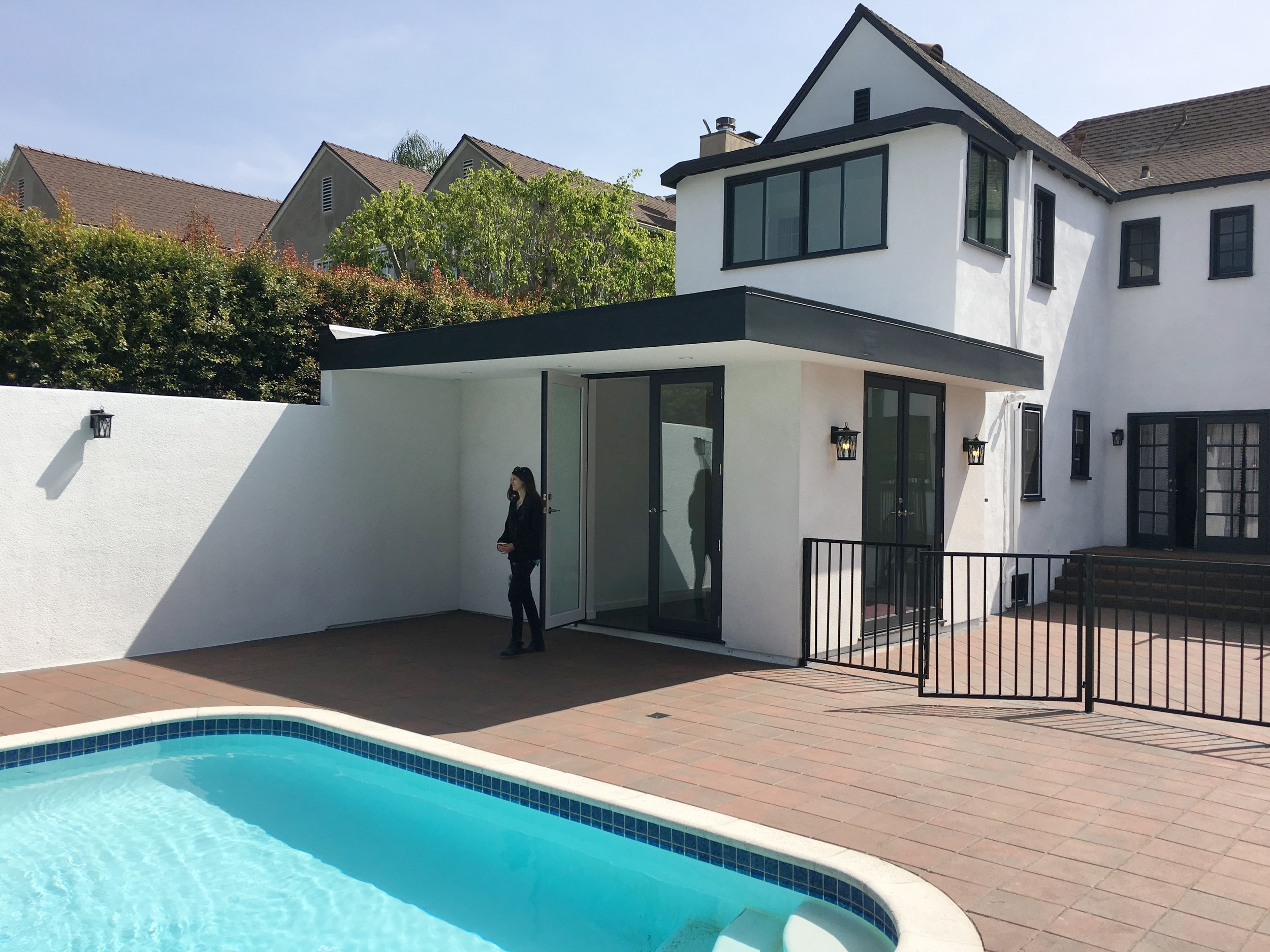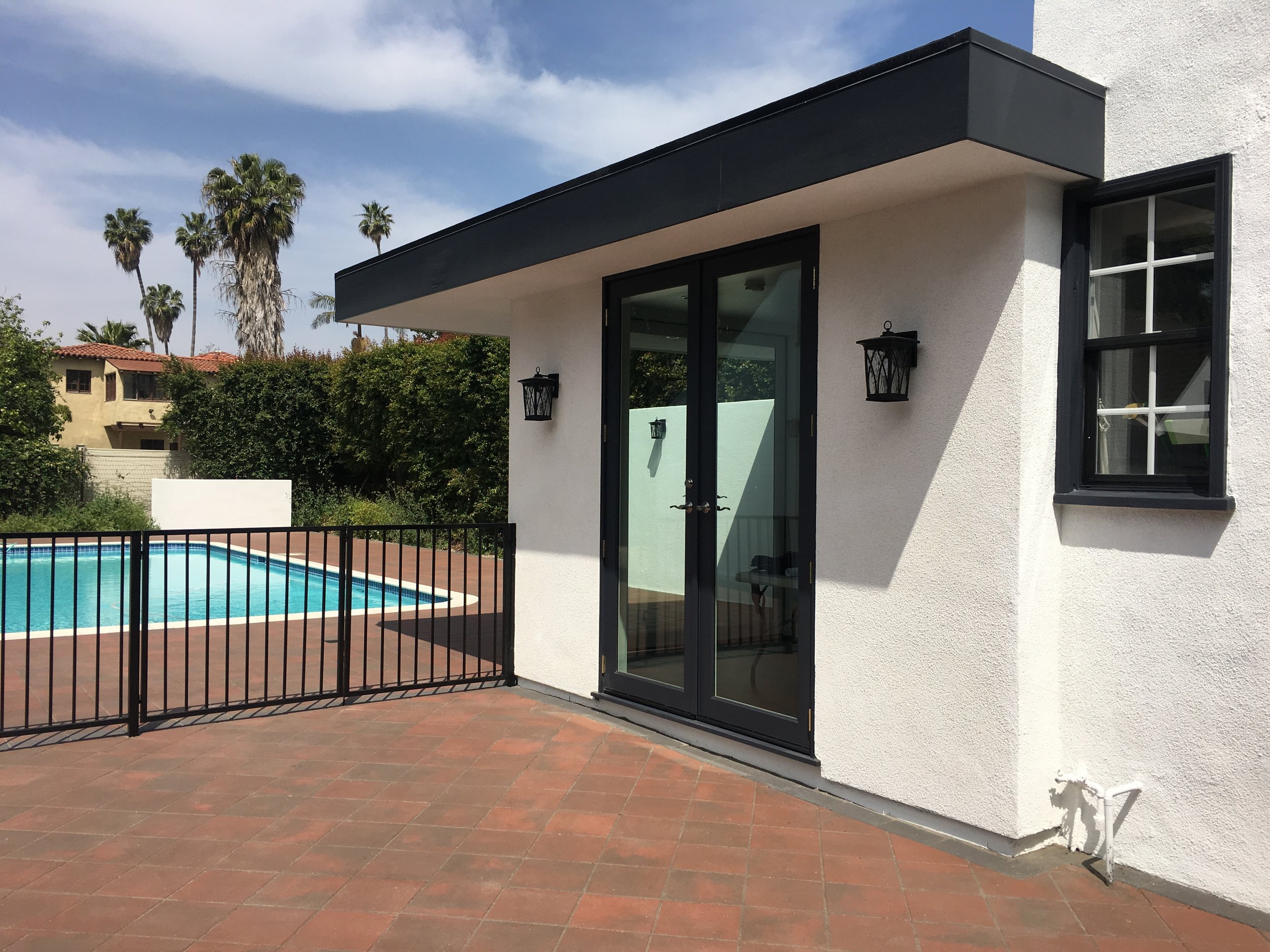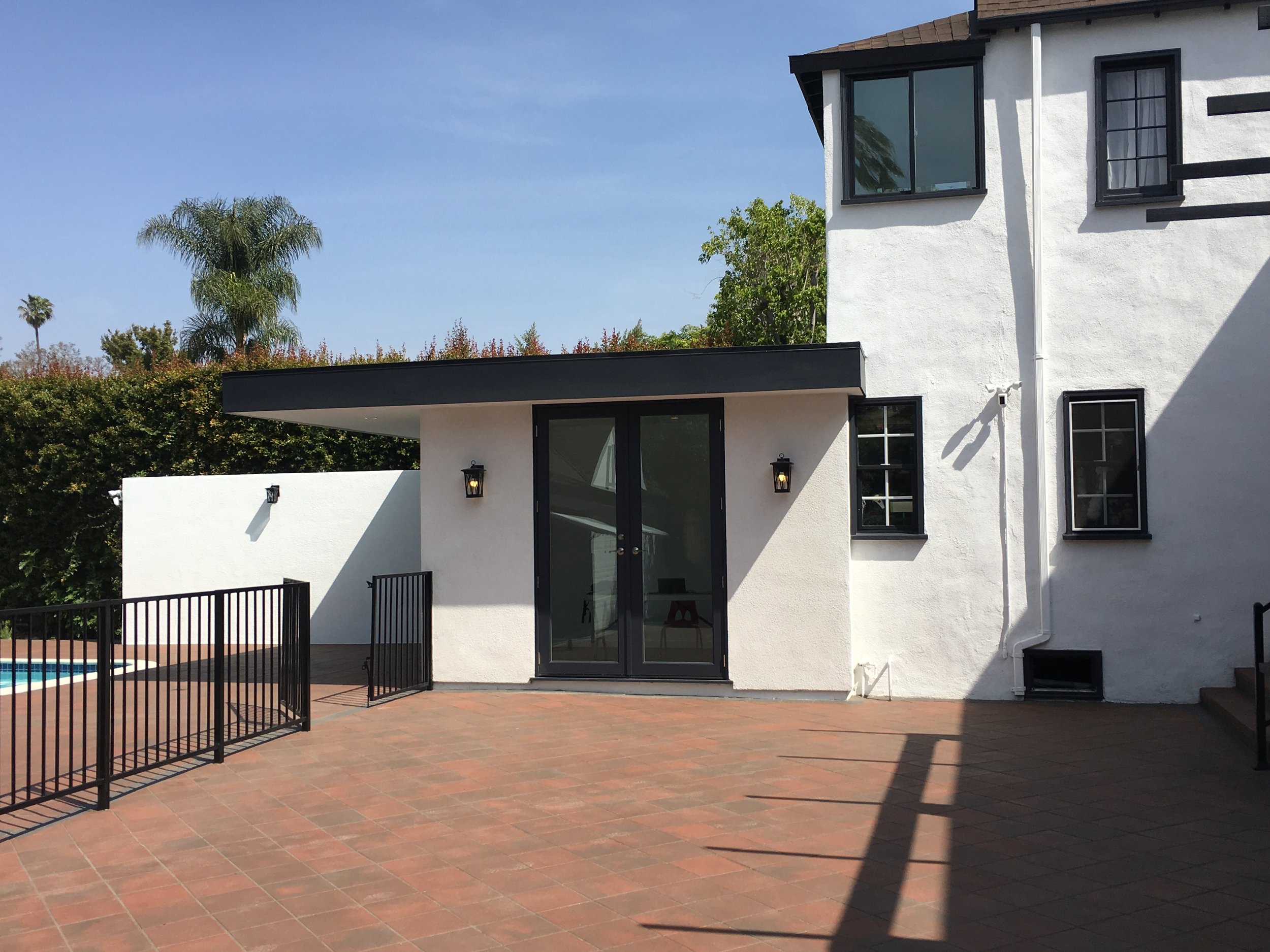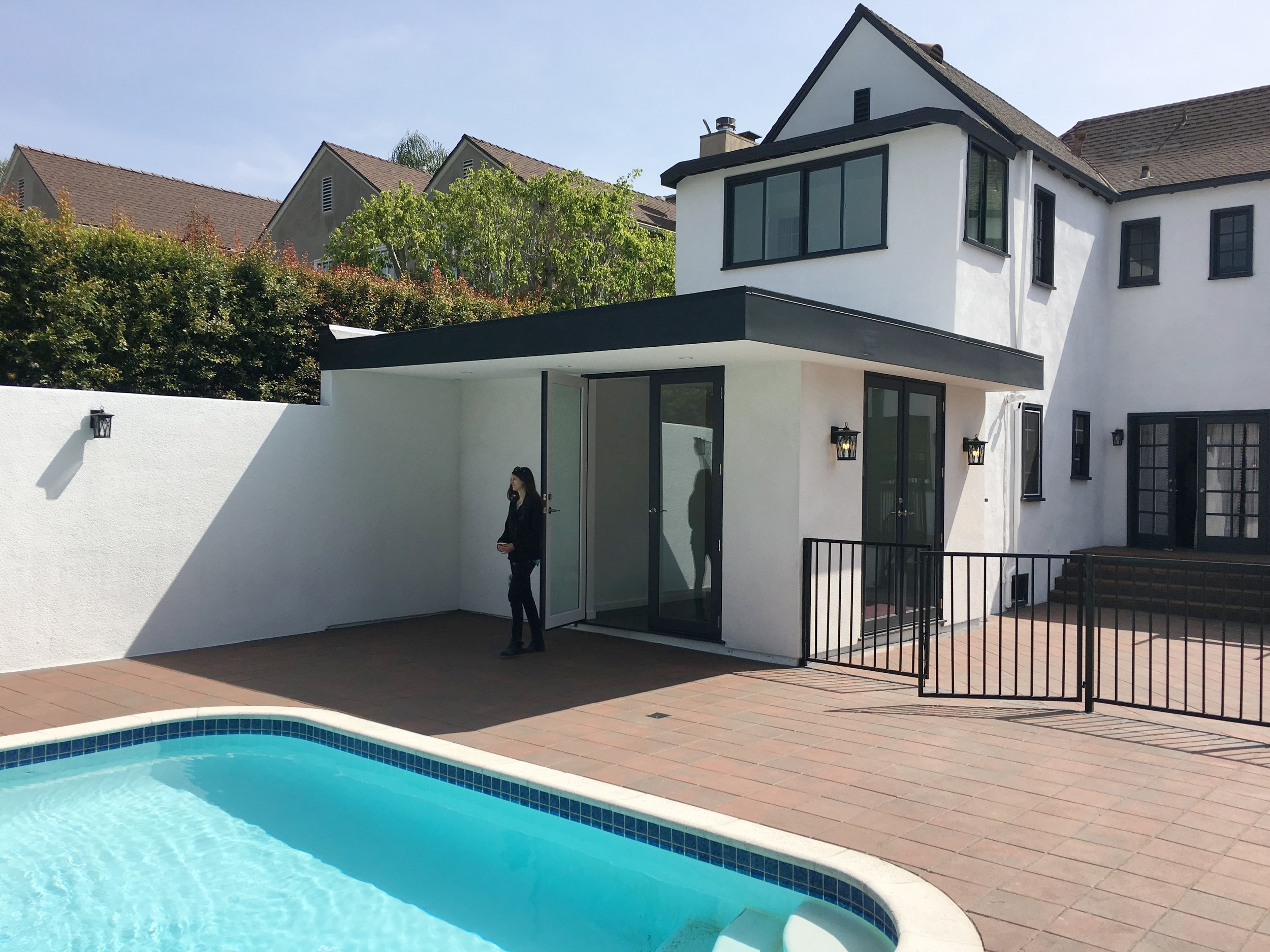 HANCOCK PARK RESIDENTIAL
LOS ANGELES · CALIFORNIA
A single family residential addition and renovation located in historic Hancock Park. The scope of work includes interior renovations on the existing two story residence and a new pool house. The pool house flanks a new courtyard which anchors the spacious backyard and is flanked by a trellised patio and renovated garage.
Status: Completed 2018
Program: Residential - Renovation and Addition
Size: 3,280 ft² / 305 m²
Project Team: Valéry Augustin, Lauren Capuano, Nicholas Coleman
Contractor: Sterling Construction
Structural: HRD Engineering, Inc.