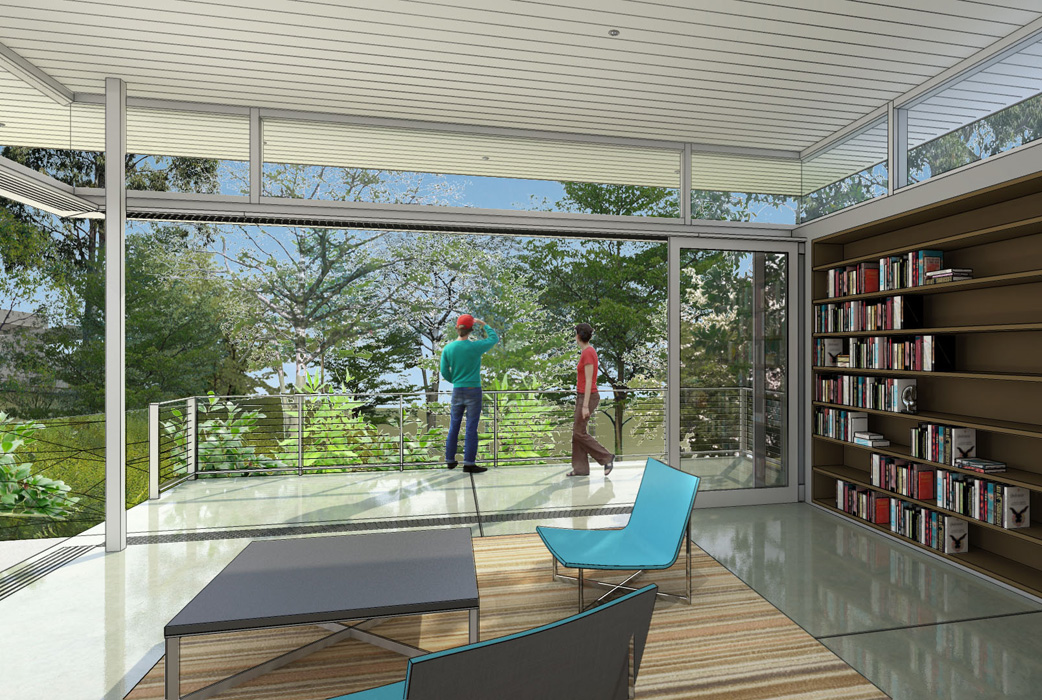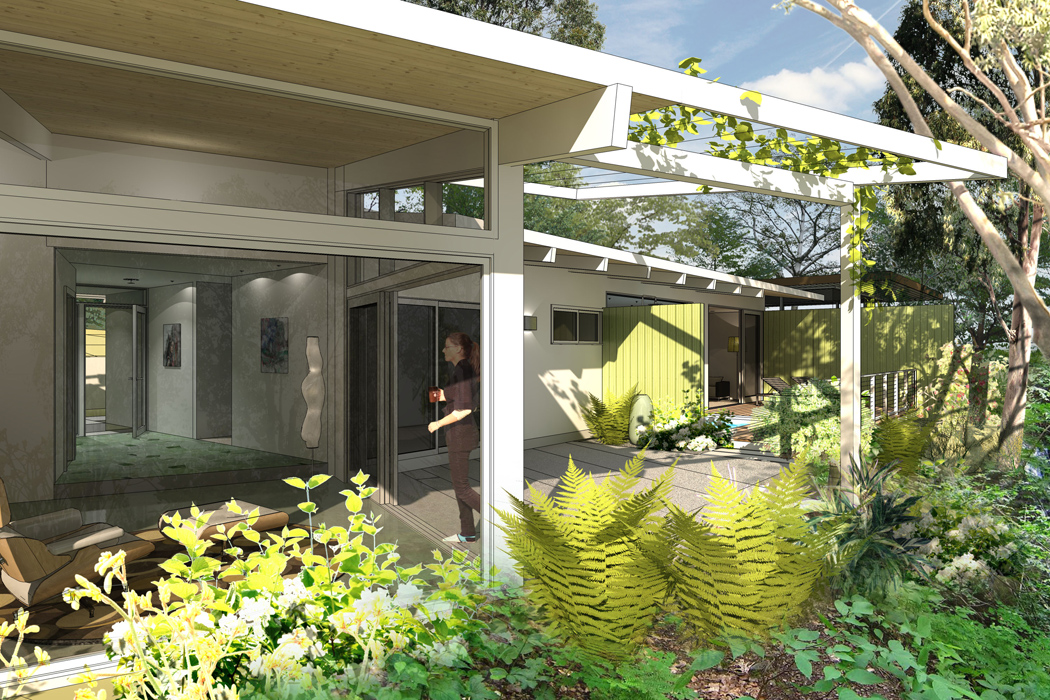 WOODROW WILSON DRIVE RESIDENCE
LOS ANGELES · CALIFORNIA
DNA A+D designed a renovation and addition to a California Modern home originally constructed in 1961. The addition expands the living areas, home office, and adds a new master bedroom suite. A library and studio space replaces the existing carport while providing access to an extensive garden.
Status: Construction: 2019
Program: Residential - Renovation and Addition
Size: 3,200 ft² / 297 m²
Project Team: Valéry Augustin, Edward Anastas, Nicholas Coleman, Loren Perry, Thomas Pfister
Structural Engineer: HRD Engineering, Inc.